To mark World Mental Health Day this year we will be launching the Yellow Umbrella Project.
Whenever you see our 'yellow umbrella' logo worn or used by someone, you will be welcomed to chat about Mental Health.
We currently have badges, with more items to come.
With every purchase, we will provide cards with helplines on the reverse for you to hand out.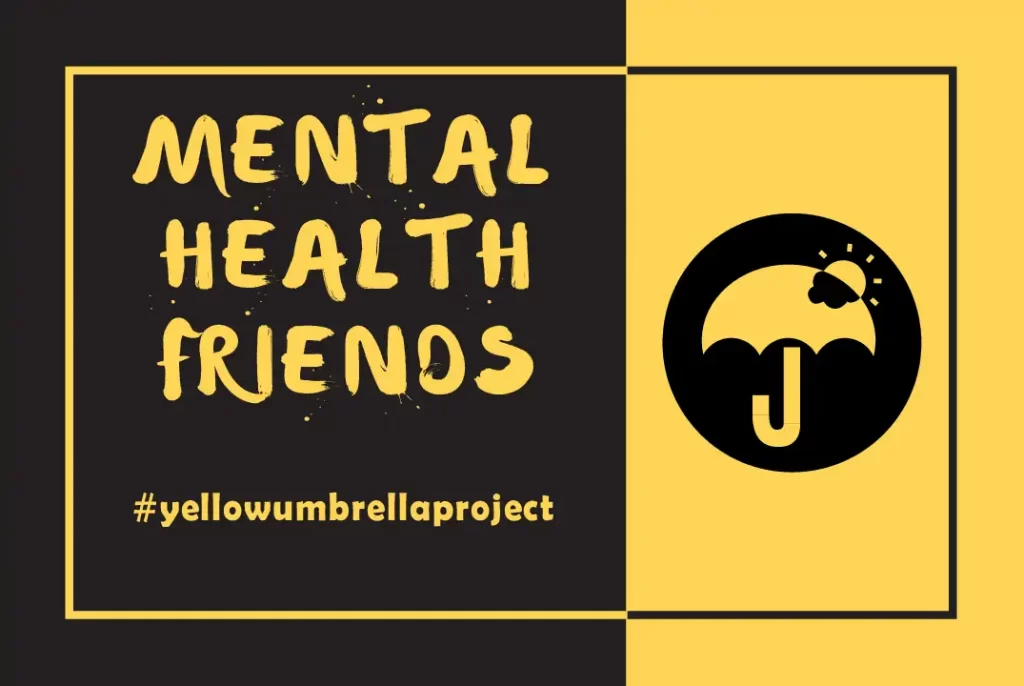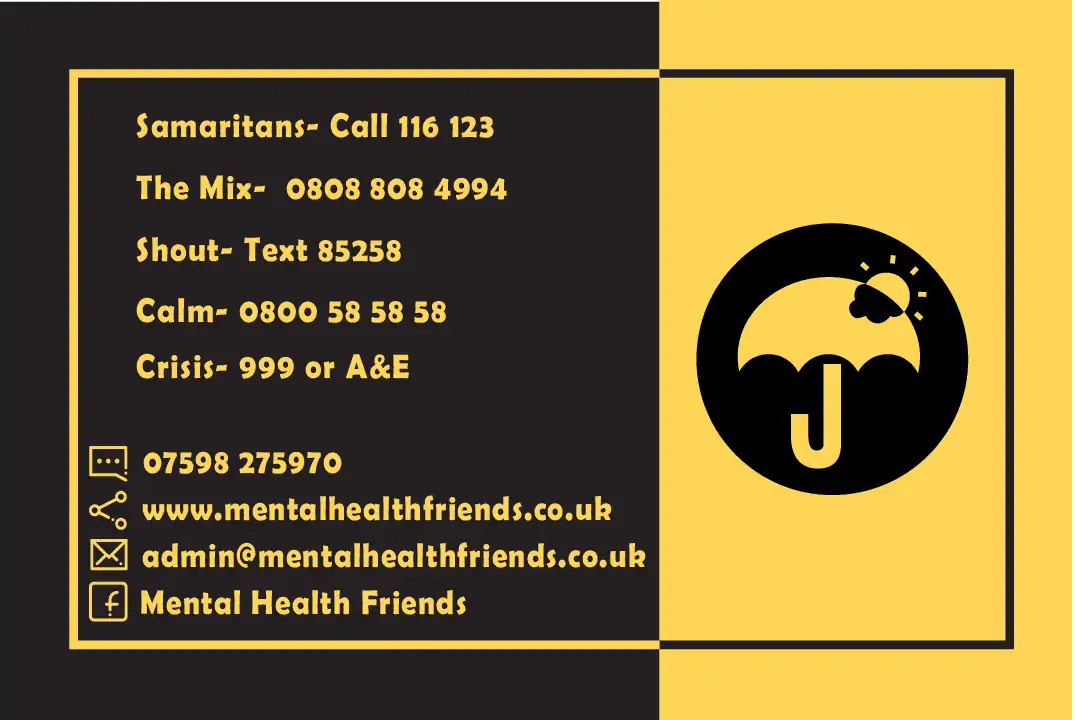 We also have approval for a link on our website for Suicide prevention training, kindly provided by the zero suicide alliance. Everyone who purchases an umbrella marked item from us will be asked to take the training.
Click on the link below to visit their site.
Openly discussing mental health helps break down the stigma surrounding mental illness. It also reminds us that help is available and we're not alone. 
Talking about mental health can encourage those having thoughts of suicide or dealing with severe mental illness to reach out to others for help.