Why the allotment is needed.
The allotment is very much required because people are being isolated and struggling alone, as well as being in very poor health. There is currently a four to six month waiting list for counselling and people may not receive anything.
Our allotment project can prevent an individual reaching crisis by allowing them to connect with others immediately as opposed to being isolated for months waiting for therapy.
It will also improve mental health by allowing members to meet their recreational, self help and social needs. Therefore allowing people to overcome barriers, feel more connected with their community and live a more fulfilled life. It will also provide life and work skills for some and food for others.
We aim also to create a mindfulness corner too within the garden to allow a safe meditation area for all our members and a calm place for those to attend who have no garden or balcony. We intend to plant tactile flowers and those with scents to help engage our sense of touch, smell, to aid meditation and relaxation.
Studies show that gardening can be especially effective for those who do not feel able to achieve success in other areas of their lives. Watching nature in action, sowing seeds and giving plants life is a positive satisfying experience. 
Nurturing plants brings a sense of fulfilment and research shows that reaping the rewards of those labours makes people feel more confident about their abilities and raises their self esteem. The physical benefits of keeping fit through gardening also boosts mental health and improves mood, along with the positive impact of being outdoors. Also, the physical aspect of gardening releases feel-good chemicals in the brain such as serotonin and dopamine. 
Finally, working with soil makes us happier. It is also reported that those who have been in nature are able to concentrate better and report feeling more positive.
Gardening reminds us of our connection to nature, and helps us focus on the bigger picture, which can alleviate symptoms of depression and mental health.
When you garden you get very involved, because of all the elements and the seasons and by watching things grow, people realise that it isn't always the fault of the plant if things don't work, but it's about the seasons and the weather. It is the same with mental health issues, it highlights it is not always their fault.
The local community has been amazingly supportive. We have had tools, seeds, plants and flower pots donated and lots of positive comments and offers of help.
My partner and son have helped us to get started....good exercise for them ha ha!

Update 1
---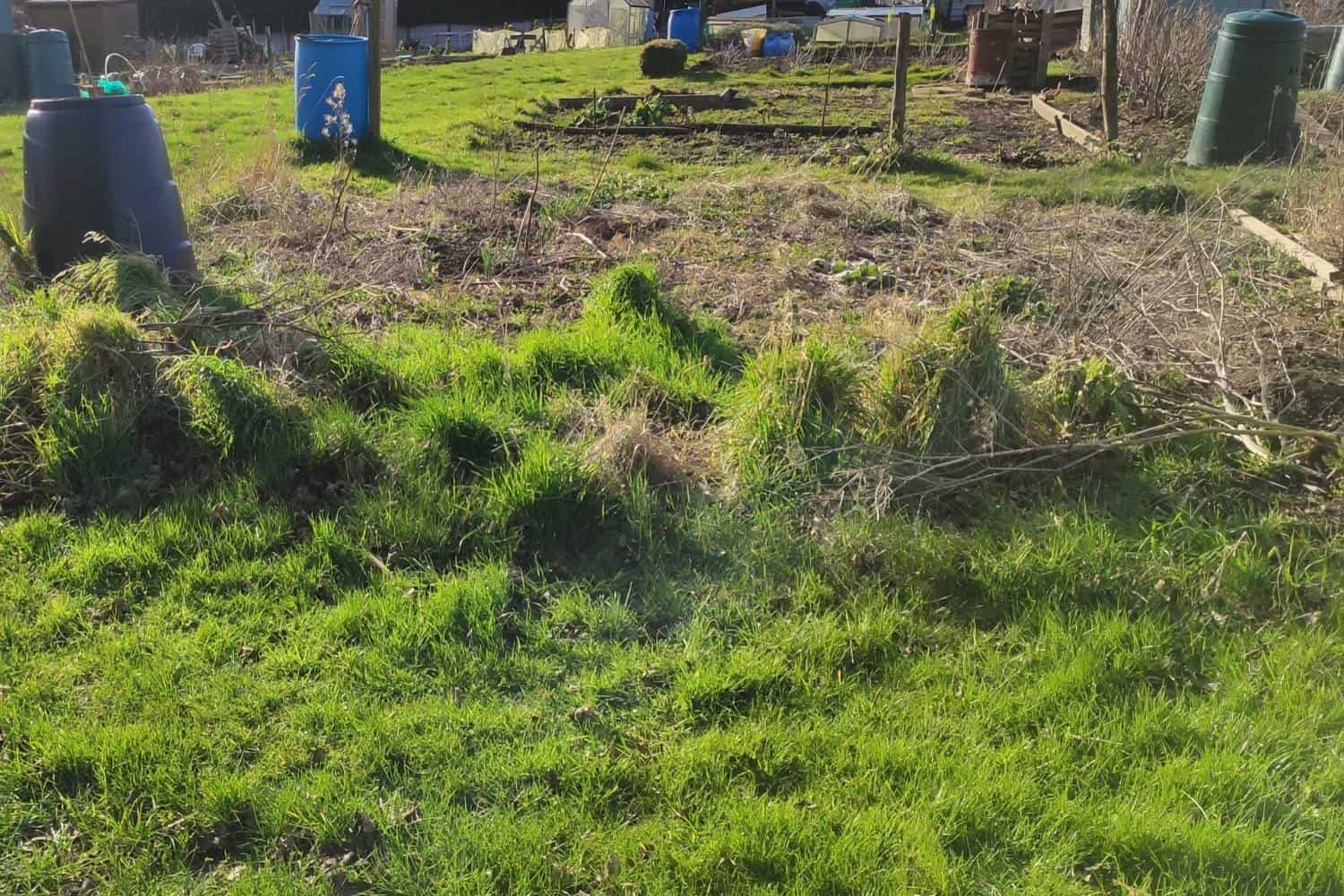 Mental Health Friends acquired an allotment in February 2020 situated in Brackley, South Northamptonshire.
Update 2
---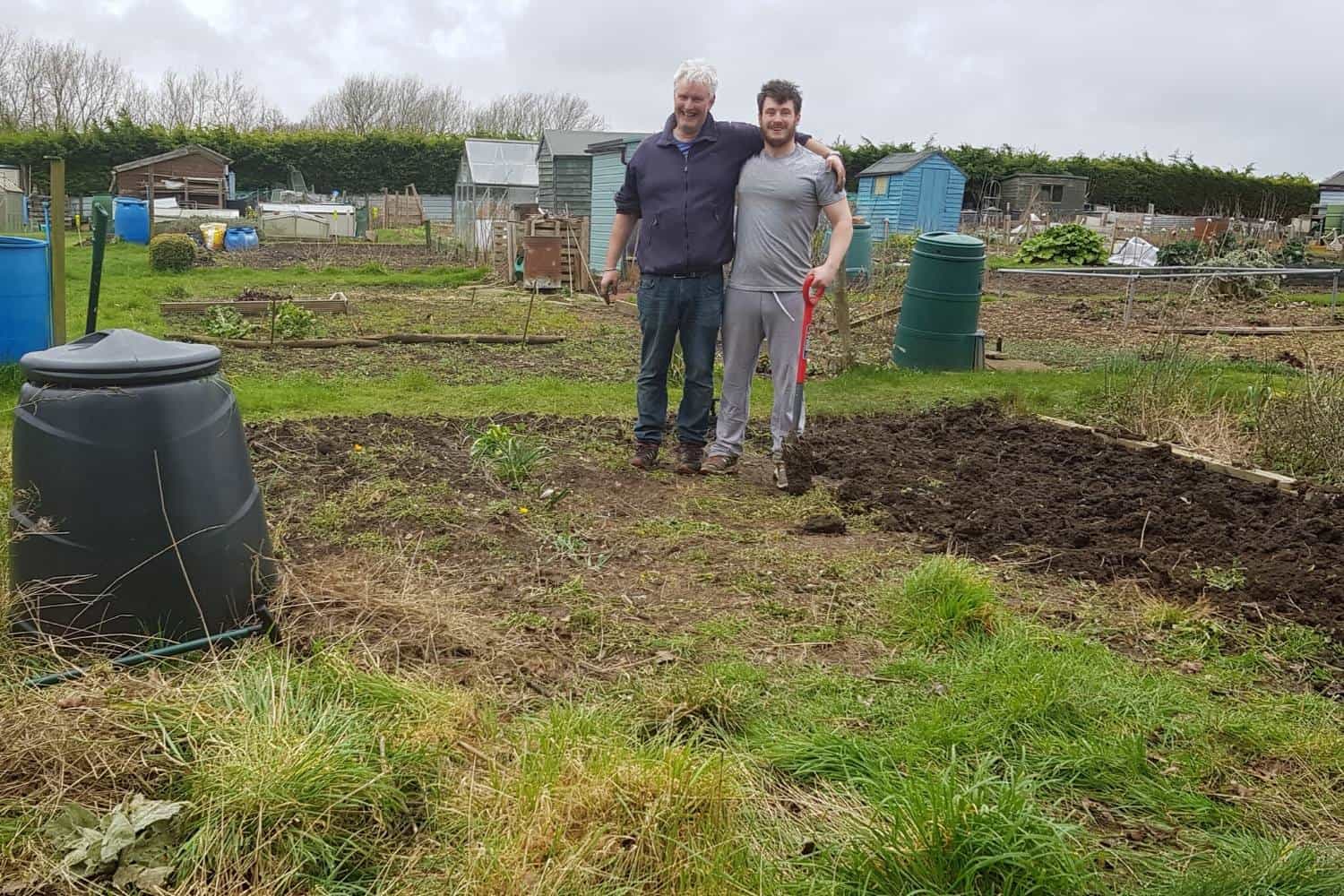 Update 3
---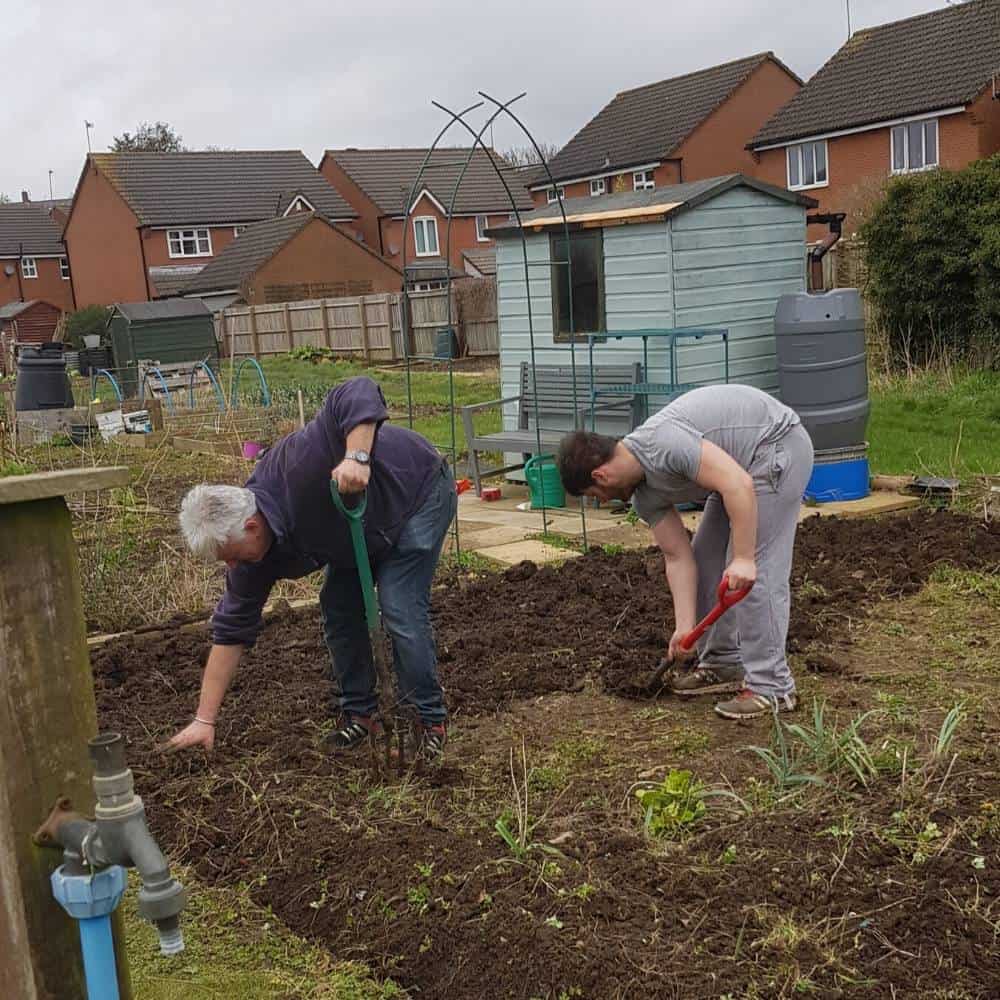 Put your back into it lads!
Update 4
---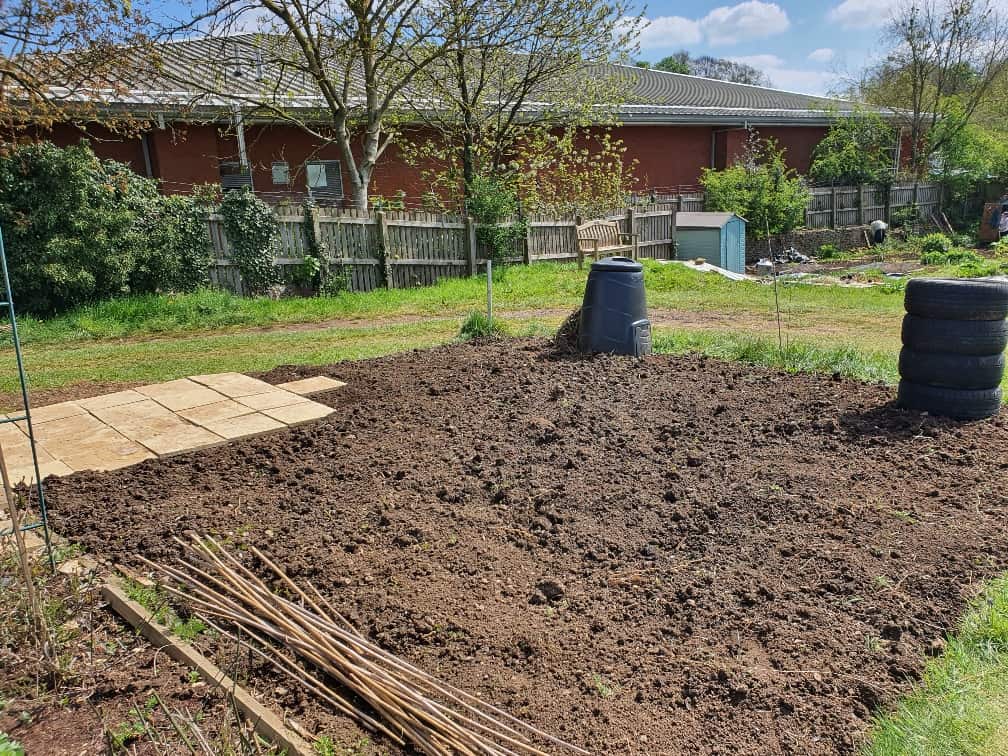 At last, we have cleared the weeds!!!
Update 5
---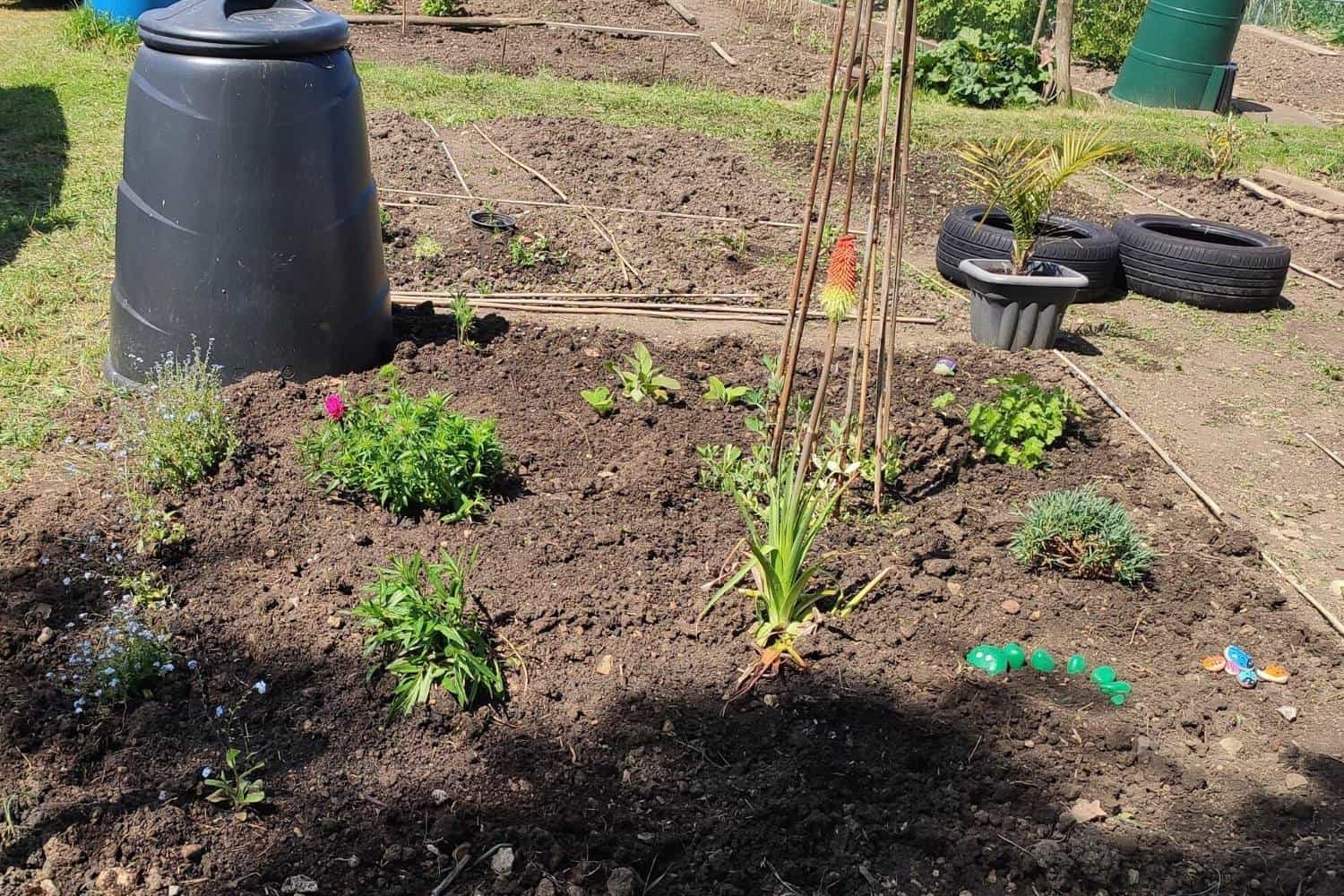 Update 6
---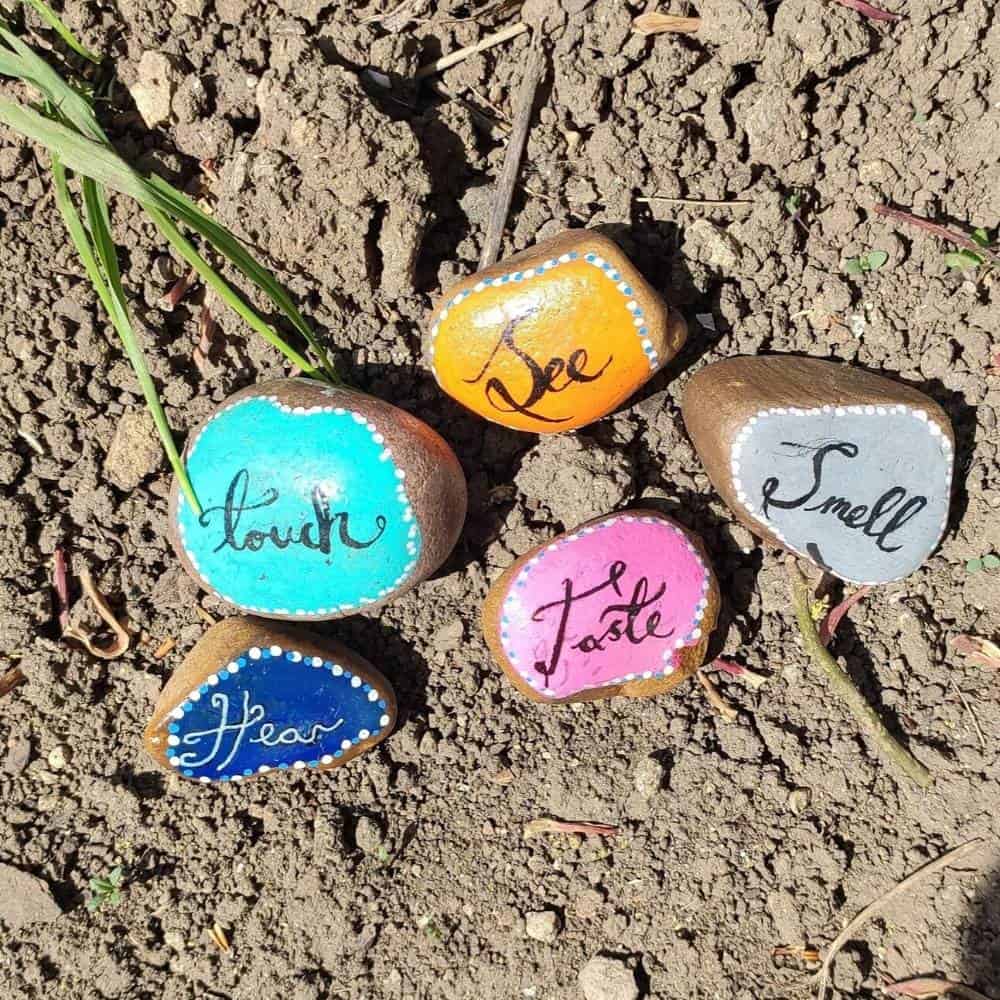 We have made some decorations...
Update 7
---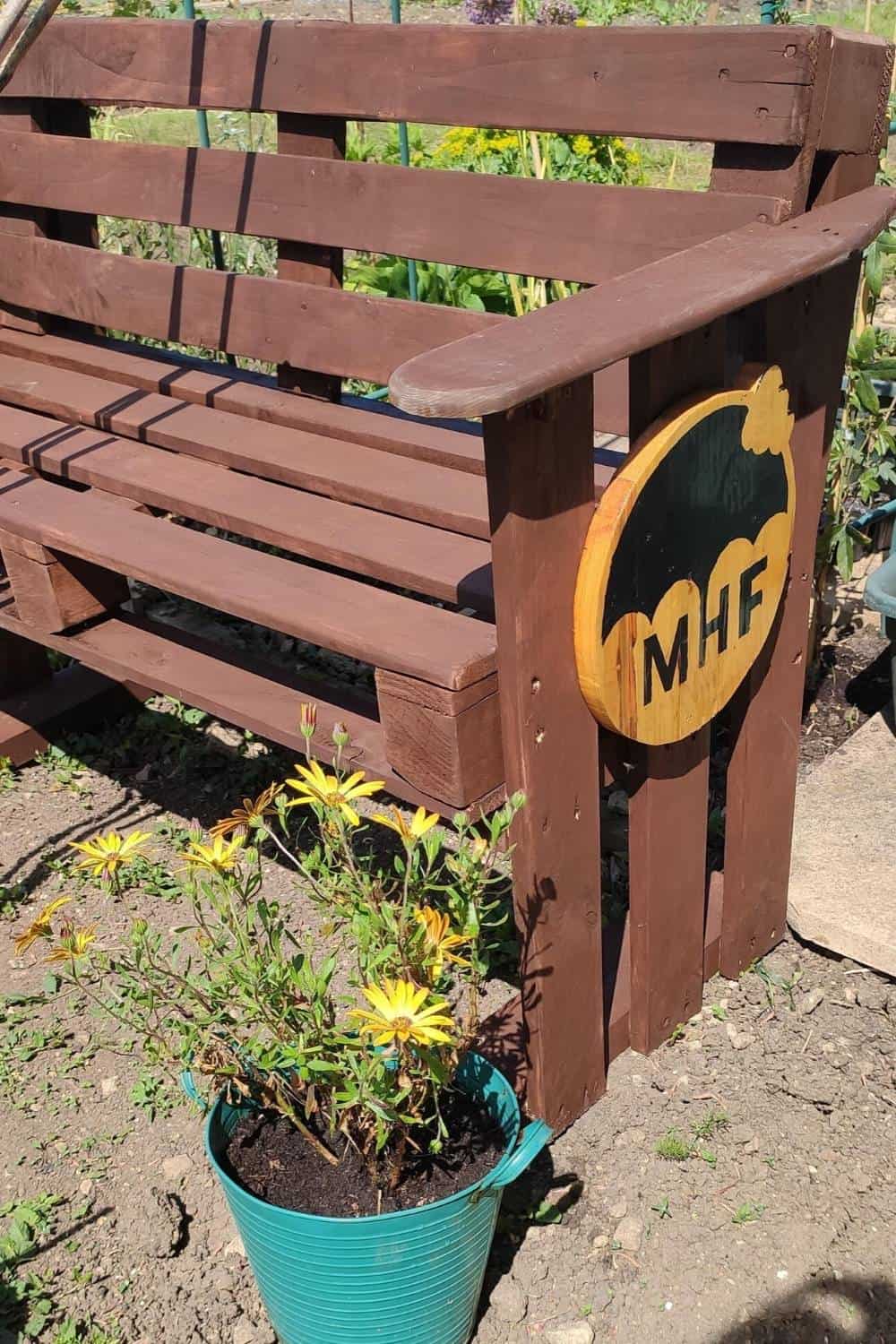 One of our friends up-cycled a pallet into a bench...Many thanks to him...Looks great!!!
Update 8
---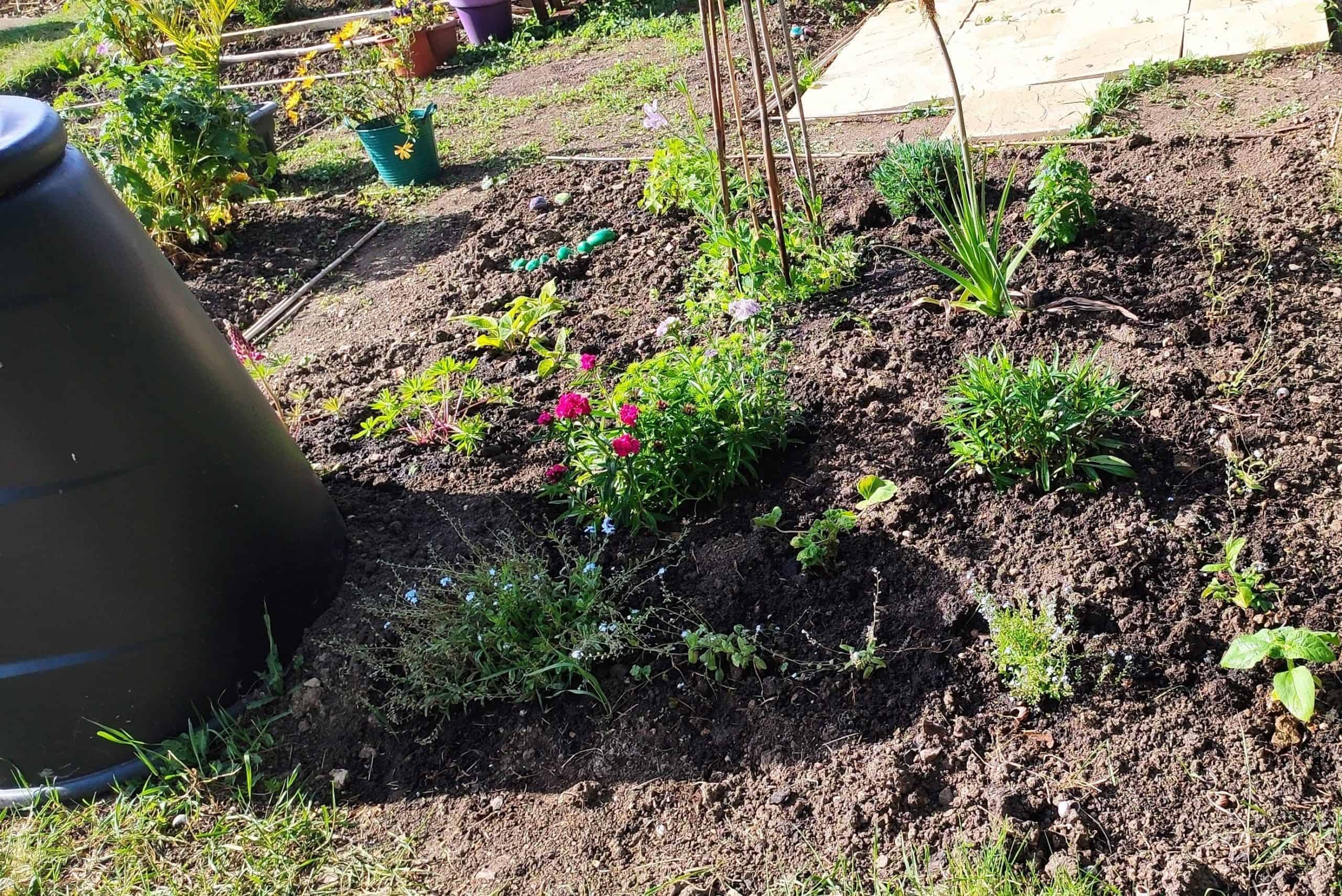 We have some plants in and it's starting to come together....